new program values and mission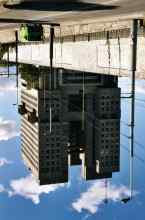 I've never had a themed group show because I've always held the opinion that artists are gonna make what they are gonna make. This year I am requesting something specific...
Initial statement, parameters:
Cultural production during Soviet system often had to use heavily veiled metaphor to index a level of revolt. There is even a particular flavor of irony called the russian reversal, to express dismay at the soviet intellectual pretext used for inversion of "progress".
exhibitions