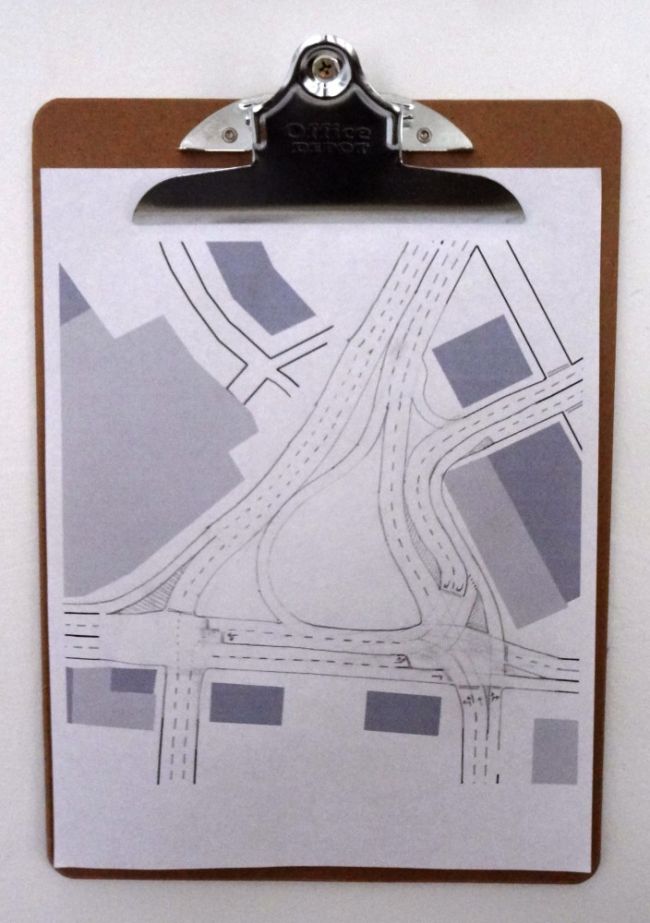 Included in the 2011-12 Winter Invitational is
Kansas City artist Andy Maugh,
who made some new work.
Andy's traffic studies use a method of
logical positivism combined with ad hominem ad extremum
to make uniquely interesting objects.
This piece is best enjoyed with a little quiet time,
and we'll shut up if you need to study it.
The rest of the Norwegians will be up on the wall this week,
likely the Winter Invitational will have a v4 and 5.
Artists: