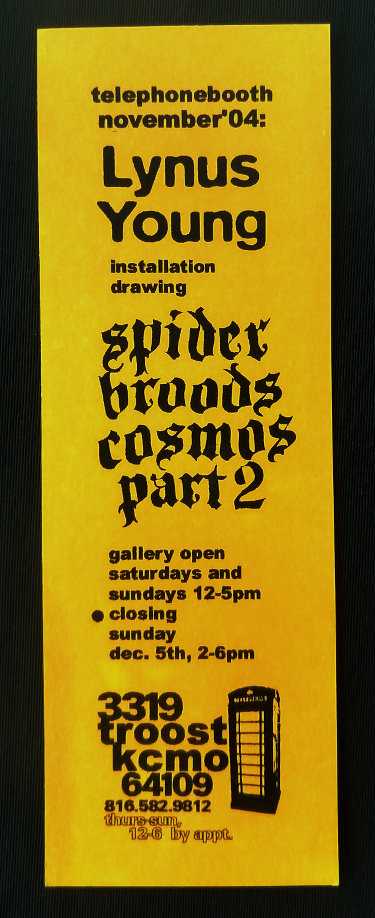 random gallery notes, assorted other etcetera
New clients
Most artists understand if a gallery scene is oriented around art as entertainment that paradigm primarily benefits the owners of the circus not the performers. The other issue with entertainment art is the drive towards easily digestible content puts smart artists in last place.
Shows involving scholarship and curatorial acumen are considered "not accessible" and the result is safe, easy corporate production gets promoted, certified by consultants and collected.
All factors combine to water down an art scene not elevate.
It's understandable that gallery owners not willing to debase their work with free entertainment have not been supported and so they leave.
If the objective is a thriving art scene sustainable for the art, monocultural entertainment art is antithetical to that goal.
To wit, our time is just as valuable as any lawyer's time and possibly more because while some time is measured in dollars artist's time is measured in clouds, flowers and elephants themselves representing millions of years of evolution and the human capacity for intuition, not just accumulated capital.
For the foreseeable future gallery will only be open by appointment. Please email or call ahead.
Artists Shows
Russell Ferguson, Natalie Beer and Sean Semones combined solo shows were all top notch and will be in final viewing by appointment thru July. Much of the work will be available on the gallery website in the flatfile section.
A huge loss to our small community
Last year we lost a great artist and great person Lynus Young.
Personally I was a big fan of Lynus and am still working to understand his absence.
Natalie and Lynus were dear friends and worked collaboratively on pictures, so it's of note that Natalie used half of her solo section to share one of their pieces and it will be on view, again thru July.
We are working on a memorial for Lynus and should anyone have images and/or thoughts to contribute please contact the gallery or Natalie.
The Bakker Brown retail rack
We design patterns in our spare time and have been working on jackets from historical sources that we update with current details and fabrics. The results of our learning process are often available at the gallery first Saturdays and by appointment.
The website lists at retail prices but if you put "directsale" into the parcel service field and then go to shopping cart it will calculate the direct price. We also do custom sizes for all body types.
Appointments available Mondays and Saturdays 8-5pm
As Missouri is a quasi-science state with the lowest vaccination rate
Telephonebooth Gallery will likely be practicing covid rules until covid gone.
Please get vaccinated and please wear a mask.
questions, appointments, etc tim@telephoneboothgallery.com
stay safe.
Best,
Tim S. Brown, Kansas City
Telephonebooth® Gallery
3319 Troost KCMO 64109 816.582.9812
Bakker Brown Studio
unconstructed is the new black
if this email has arrived by accident,
unsubscribe link will remove from list
Newsletter