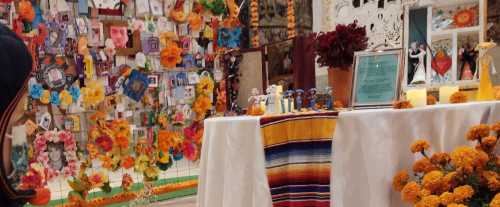 Día de los Muertos 2021, in a sober mood.
In the recent tradition of combined consolidated covid viewing, the 2020-2021 Summer Salon and Winter Invitationals will be held all at once November thru January. Also in that vein, in addition to a program of quality art from working artists Telephonebooth is currently working to provide alternative retail support for local artisans producing garments and accessories of exceptional value and/or unique perspective. So all at once will also include the Holiday Market thru December.
Also online and in the gallery will be a selection of consignments from the estate of a collector that bought out the 2012 show of Sean Semones.
Posting to the gallery web site flatfile section early November.
November - December Gallery Hours:
Fridays 2pm - 6pm
Saturdays 10am - 2pm
Appointments Fridays and Saturdays between 9am - 5pm
kcmo mask mandate, social distancing and max capacity observed
questions, appointments, etc tim@telephoneboothgallery.com
Best,
Tim S. Brown, Kansas City
Telephonebooth® Gallery
3319 Troost KCMO 64109 816.582.9812
if this email has arrived by accident,
unsubscribe link will remove from list
Newsletter